Clubs and Societies
Broadwater is rich with clubs, groups, societies and charities.
If you want to see your group listed here, please get in touch.
This website is YOUR Community Hub.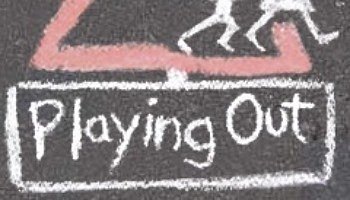 A national scheme to encourage communities to let their children play outside together in a safe environment.....in the middle of the road! It really brings out the whole community. If you want to get involved and see what it's all about, look at the website below. The evidence shows that this scheme is creating happier communities and healthier children!
Website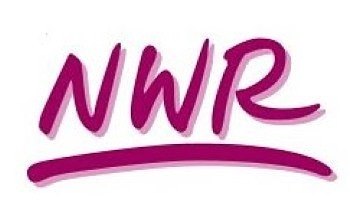 National Women's Register
We are a group of women over the age of 60. We meet fortnightly for a variety of activities such as talks, quizzes, outings and conversation. If you would like to meet other women to share and explore thoughts, ideas and experiences, then National Women's Register is for you. Enjoy lively, stimulating conversation and broadened horizons whilst having fun and meeting people. Contact Maureen Rice on 01903263840 for more information. You can also see more about the National Women's Register on our website:
nwr.org.uk
find out more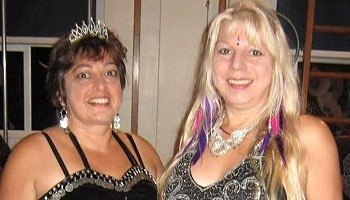 We meet on Mondays at the Dance House Studios, 9 Ivy Arch Road, Worthing, BN14 8BX (Just north of railway line). Classes from 7 - 8pm, all year round. Come and try it! All ages, sizes and abilities. Email Justine at justineandphil@gmail.com or ring 07547683115 or 07748 358862. Just wear loose clothing and soft shoes. Hip scarfs will be lent.
Facebook page
South Broadwater Residents' Association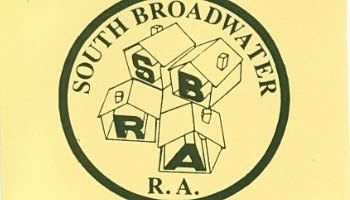 Established for over 30 years South Broadwater Resident's Association (SBRA) exists to promote and encourage public interest in the appearance and life of the South Broadwater area (from the railway line to Sompting Avenue and Broadwater Road to Dominion Road). We consider Planning Applications for the town at our monthly meetings, and issues concerning the Ivy Arch area, road, transport and traffic. Membership is open to all residents of the area and we very much welcome input from residents. We hold two open General Meetings a year one of which is the Annual General Meeting. These are the current issues we are working on.
find out more
Charmandean and Area Residents' Association

Nearly 70 households have already signed up to be part of CARA - The Charmandean & Area Residents' Association. We will concentrate on making this sought after area to live, an even better place to live.
Our first priority was to respond to Highways England's proposal for changes to the A27 that would impact us (see our website for our response). We are now focusing on building a community spirit by holding events and creating groups to bring residents together. The cost for membership is £5 per annum which will cover administration costs. To join, or for more information please go to the website. As part of the aim to build a "village feel" for the area, the Hill Barn Golf Club are inviting residents to use their restaurant and bar as a place to meet. They are also offering Association members 10% discount on all food and drink.
Broadwater Carnival Society
Every year Broadwater Carnival Society, and Worthing Fire Station, nominate charities to benefit from their fundraising activities throughout the year. The activities are rounded off with Broadwater Carnival and Worthing Fire Station's open day. The charities who benefitted in 2016 include the following; Ashdown Centre; Cancer United; Worthing Scope; We Play Too; Worthing Churches Homeless and The Firefighters Charity.
find out more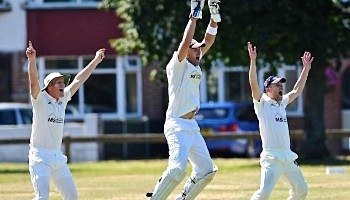 We are recruiting new senior and junior players to join our friendly and inclusive club. Both male and female players are welcome of all ages and abilities. We are working to achieve ECB Clubmark status as a requirement following our promotion to the Sussex Premier Cricket League, and are extremely close to achieving it. We are particularly in need Umpire's and Scorer's Anyone interested in getting involved in Broadwater CC, whether in a playing capacity or not, please contact our Secretary Peter Stevens - peterc.stevens@ntlworld.com
find out more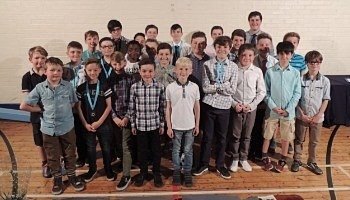 We hold two club nights 50 weeks of the year, with extra activities for members during school holidays such as bowling, and trips to the Amex stadium to support Brighton and Hove Albion Football Club. Worthing Boys' Club has about 200 members participating in the various activities that we put on for them. During our club nights, we promote the social, spiritual and physical development of members. Members have access to three rooms housing full size snooker and pool tables. We have a sports hall for football, basketball, dodgeball, volleyball, archery, badminton, air rifle shooting and a slightly smaller room with table tennis, darts, chess, shuffleboard, table football and many more activities.
find out more
Worthing Sea and Royal Marine Cadets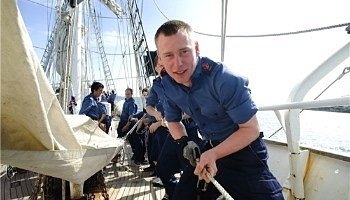 Headquartered in Broadwater Road, just north of the railway bridge. Our aims are to promote positive values in young people aged between 10 an 18 years, providing them with life-skills they will take forward into adulthood. Besides boating, locally and offshore, our cadets are given instruction in marine engineering, navigation, first aid, communications and information systems, catering, meteorology, seamanship, walking, camp craft, drill and ceremony. In addition, our Royal Marines Cadets experience field craft and tactical training.
find out more
(known as French boules) at the West Worthing Club, Titnore Way, Titnore Lane, Worthing, BN13 3RT.

Club Sessions are Tuesday/Thursday/Saturday from 10am onwards and Friday evenings from 7pm. These sessions are all year round. Three FREE tasters. Come and try! You will receive a friendly welcome. Email Angela Brooks at angela.brooks61@ntlworld.com or visit www.worthingpetanqueclub.org.uk

Worthing Antique, Arts & Collectors Club
Meets on the first Tuesday of the month at the Worthing lecture theatre (below main library). Meetings start at 7.30pm - 9.00pm. At each meeeting we have a guest speaker, many TV celebrities. All are welcome, the annual membership is £30 or £5 per talk. Speakers for the year include Ronnie Archer-Morgan BBC Antique Roadshow, Mark Hill BBC Antique Roadshow & others. Andrew Graham-Dixon international art historian. The club chairman is Paul Campbell local auctioneer. For more information, email worthingantiqueclub@yahoo.co.uk or call 07984403890.