August 27th, 2018
Cemetery Tours in September (missed the magazine in August)

FRIENDS OF BROADWATER AND WORTHING CEMETERY (FBWC)
The Friends of the cemetery are continuing their summer programme of thematic cemetery tours with both a Saturday and a Sunday tour scheduled for the month of September 2018. The dates for Inside Broadwater reader's diaries are Saturday 1 September and Sunday 23 September 2018.

On Saturday 1 September there will be a nostalgic tour titled 'Life After World War 1', when previously untold stories are revealed for the first time, giving an insight to the difficult days after the end of the First World War for Worthing veterans and the community at large. This tour is directed towards the centenary marking the end of WW1. The tour will commence at 11.00 and visitors are requested to arrive at the cemetery chapels in South Farm Road by 10.45. The tour is free but a special booklet relating to the tour will be available at the modest cost of a single pound. Refreshments will be also available for a donation and these will include tea, coffee and cakes. There will be display boards and a sales stand and other items of interest.

On Sunday 23 September there will be an unusual tour titled 'A Tree Tour' that follows the popular 'Nature, Flora and Fauna' tour last month. Visitors will be astonished at the amazing variety of trees that can be found in the 14.5 acre cemetery site. This Sunday tour will commence at 14.00 and guests should arrive at the cemetery chapels in South Farm Road by 13.45. Refreshments will be available for a donation to the Friend's funds, which are used to enhance and benefit the cemetery and therefore the community at large.

The Friends look forward to greeting you.
Read More
---
August 27th, 2018
We want your ideas for Worthing community hub!
A new project in Worthing which aims to join up services and create a thriving community space is being proposed for Worthing Library – and we want your ideas!

West Sussex County Council is taking a fresh look at how it offers services to the Worthing community, including the library, children and family centre and registration services.

It is looking at whether it could bring together all three services into one community hub in the library building in Richmond Road.

People can have their say on the ideas until Monday 24 September.

An ideas zone has been created at the library especially for people to add their ideas and to see the ideas other people have come up with. People can also take part in an online engagement on the plans at www.westsussex.gov.uk/worthingcommunity

Debbie Kennard, Cabinet Member for Safer, Stronger Communities, said: "This is an exciting opportunity for us to work with the Worthing community to create a positive, inspiring and buzzing space right at the centre of our community.

"This could pull together a number of services people need all under one roof – a community hub!"

Stephen Hillier, Cabinet Member for Children and Young People, said: "It would be great to hear from lots of different people in Worthing about what you think and please share your ideas with us. We can see obvious benefits to families visiting children's services being in a location where there are lots of books and access to reading schemes. What else would you like to see in your community hub?"

Other ideas for a community hub are not limited to but could include support for young people, an outside area, better links to the museum next door, areas for start-up businesses to access and even a community kitchen.

Bringing a range of services together in one space could cut down on travel and make life easier for a range of users of the various services including parents of young children needing different support.

The library building was opened in 1974 and there have been lots of changes over the years, but this project has offered the opportunity for the county council to do a much larger scale review of how this significant community space in the heart of the town is used.

Last year the county council looked at a new way of using Findon Children and Family Centre by joining it up with Findon Library.

Flexible book shelving was introduced into the library to enable the space to be used by different services when the library is not open. The children and family centre now delivers their full programme from the library and visits have increased by 85% since operating the new co-located service.

To take part in the Worthing community hub project pop into the library until Monday 24 September.

Alternatively information about the engagement is online at www.westsussex.gov.uk/worthingcommunity.
Read More
---
August 8th, 2018
Worthing Islamic Social and Welfare Society Remembers Srebenica

Twenty three years ago, a long way from Worthing, thousands of people died in an action fuelled by religious hatred. Ethnic cleansing and concentration camps bought many bitter memories of another war, only this time the victims included 8,000 Bosnian Muslims theoretically under UN protection. Nearly 30,000 women & children were displaced and abused.

On Wednesday 8th August, 2018, Muslims, Jews and Christians combined to learn the lessons of that time and declare to each other that We will not allow how prejudice to divide communities and I would like to express my gratitude to the organisers for giving is that opportunity.

Between 1956 and 2016 there were 43 genocides across the world and at least 43 different occasions where one section of society thought that it was acceptable to exterminate others. And if that sounds like just a problem for another country, we need to examine more carefully the casual way our own society accepts new ways to divide communities with fear and prejudice.

If prejudice is an adaptive response rooted in fear of the unknown, then this occasion was a welcome step in getting to know each other better.

We all need to speak out against prejudice, whether Islamophobia, antisemitism or any other form, and sometimes we need those small but persistent acts of courage whenever we hear inappropriate comments. We can share good stories and speak against negative stereotypes.

Negative voices still surround us, even in Worthing, and seem to growing in popularity. Extremists don't want us to unite because then we can't be manipulated and controlled. That is why events such as this are so important, as they are an example of reaching out and countering the prejudices that are exploited by others for their own agendas.

Cllr Margaret Howard
Read More
---
May 19th, 2018
Broadwater's Royal Wedding Picnic

The weather was amazing, the atmosphere was fantastic and we all had a Right Royal Time! June Issue of Inside Broadwater has collages of the photos from the event on 2 double spreads!
Read More
---
Topics
Recent Posts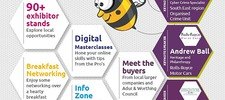 Better Business Show 2019
February 6th, 2019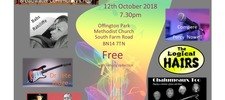 Concert for MIND (Coastal West Sussex)
September 10th, 2018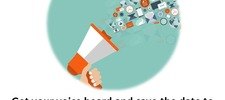 Save the date!
August 31st, 2018
Have You Seen...