February 19th, 2018
Worthing welcomes it's first Pride!

A major event of the year is the upcoming Pride event. This provides a main platform for a celebration of the diverse community we have here in Worthing in a context of inclusivity and fun, bringing together the local community to take part in the event.
On Saturday 14th July 2018 at 1pm a Pride parade on The Promenade will lead everyone to Beach House Grounds (past Splash Point) where a live stage will entertain everybody from 2pm until 10pm. A full programme of events has already been organised and there will also be a good variety of food & drink stalls, along with craft and merchandise stalls including our charity and information stands.
Read More
---
February 1st, 2018
Care for Veterans look for fabulous 50!

Worthing-based charity, Care for Veterans, is looking for 50 fabulous people to join its Worthing 10k running team, and help raise vital funds for disabled ex-Service personnel.
The Worthing 10k is one of the largest and friendliest running events in the south east, welcoming runners of all abilities to the flat seafront course on Sunday 3 June.
Care for Veterans has charity places for this year's race, and has already begun recruiting members for its 'Fabulous Fifty' team, who will be running to raise money for the disabled veterans who are cared for by the charity.
Christine Gillott, Fundraising Officer at Care for Veterans, said: "Running for us is a rewarding experience and we will be there to support you all the way.
"The Worthing 10k is a great event for those who want to start running but need something to aim for. Running for a cause such as Care for Veterans will really help motivate you throughout your training, and on the day itself.
"Now is the ideal time to start training, so make sure you contact us asap to secure your place."
Registration via Care for Veterans is just £21, and the charity asks that you raise £50 in sponsorship. In return, runners will receive a free Care for Veterans t-shirt or running vest, there will be a hospitality tent on race day with refreshments for before and after the run, plus entry into a prize draw to win a fabulous prize, and a party the week after the event.
If you'd like to run the Worthing 10k for Care for Veterans, call Christine on 01903 218444.
Read More
---
September 20th, 2017
Scarecrow Festival 2017 with an Egyptian theme!

Offington Park Methodist Church are holding a Scarecrow Festival on 30th September. Trail maps available from the church from 9:30am to 3pm: £5 each Scarecrows will be on display until 5pm. Coffee and cake available from 10am—12 noon Lunch from 12 noon - 2pm Vote for your favourite scarecrow ~ the most popular will be given a prize at the Harvest Service on 1 October
Read More
---
July 11th, 2017
Worthing Lions Festival Date Correction

The date for Worthing Lion's Bus/Coach rally should read 30th of July, not 27th. Please see their website for further details. http://www.worthinglions.co.uk/festivalprogramme.html
Read More
---
Topics
Recent Posts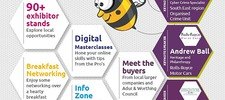 Better Business Show 2019
February 6th, 2019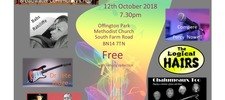 Concert for MIND (Coastal West Sussex)
September 10th, 2018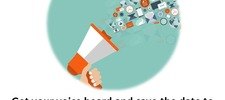 Save the date!
August 31st, 2018
Have You Seen...