May 9th, 2017
Save Our Schools

Read in June's issue about a 300 strong action group formed by a group of parents "around a kitchen table"
Read More
---
May 9th, 2017
Love art AND where you live?
Join South Broadwater Residents' Association on Friday 19th May at 7.30 at the Boys Club in Ivy Arch Road for their AGM. Find out what's going on in the area you live in AND hear Hazel Imbert from Worthing Artists Open Houses speak about her favourite subject. Raffle and refreshments, with all proceeds going to Worthing Lions.
Read More
---
March 21st, 2017
Look out for Issue 4 from next weekend!

Issue 4 is being printed. If you live in Charmandean, here is your chance to be part of your Resident's Association.
Read More
---
March 16th, 2017
The Fairy Tale Fair is returning to Worthing after the success of last years Christmas event.

Brought to you once again by The Fairy Tale Fair and The Northbrook Friends of St Barnabas group you can visit our fair on Sunday 9th April at The Charmandean Centre (Forest Road, BH14 9HS). Inside you'll find a world of magical festive finds - with over 70 stalls there will be something for everyone. There will also be face painting, homemade bakes, a visit from a giant white rabbit, live performers, balloon modelling and a touch of magic and lots of extras to explore. The fairs are the perfect opportunity to get handmade and one off items, and avoid the stress and queues of the high street. As well as St Barnabas Hospice, you'll also be supporting the talented designers and makers. Many these makers are local and waiting to sell their beautiful creations to you. The fair is open 10.30am to 4pm and don't miss Arundel​ ​town crier opening throughout the morning and visits from the Mayor. For further information head over to the fairs website: ​www.thefairytalefair.co.uk​
Read More
---
Topics
Recent Posts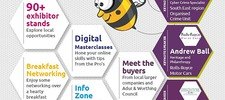 Better Business Show 2019
February 6th, 2019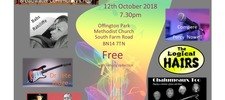 Concert for MIND (Coastal West Sussex)
September 10th, 2018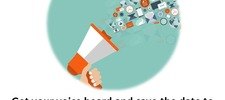 Save the date!
August 31st, 2018
Have You Seen...