March 2nd, 2017
The Governors of Worthing College announced the appointment of their new Principal

Roy Bowden (left of photo), Vice Chair of Governors at Worthing College, who chaired the selection panel, said, "I am delighted to announce that Paul Riley (centre of photo) has been appointed as the permanent Principal of the College. As he is currently Interim Principal his appointment takes effect immediately allowing him to continue the fantastic work he has been doing since September 2016 to lead the organisation to our goal of becoming an outstanding college in the next three years"
The selection panel, made up of Governors, took input from staff, students and external stakeholders, all of whom had the opportunity to meet the six candidates to ensure the process was robust and transparent. There was considerable interest in the post resulting in a strong field of potential candidates.
After a rigorous two day interview process the Governors decision was unanimous and they are confident that the decision is best for the college and the community. They concluded that Paul has the right leadership qualities to inspire the confidence of governors, staff, students and external stakeholders alike, to ensure that Worthing College is recognised as a truly outstanding teaching and learning environment.
Chair of the College's corporation, Paul Amoo (right of photo), commented: "The permanent appointment of Paul Riley as Principal of Worthing College comes at a time of considerable investment in new facilities, and a commitment to develop a reputation for outstanding teaching and learning. Paul's significant experience and skills complement those of the excellent staff, and his appointment will be pivotal to these developments as we move forward to become an outstanding college in all aspects of our provision not just for our students and staff but as an effective partner playing a central role in the local Worthing and Adur community"
Paul Riley in response to his appointment said "I am thrilled to have been given the opportunity to be the guardian of the Worthing College community that I so passionately believe in. I am relishing the prospect of leading the organisation with the support of everyone involved in the appointment of the new Principal and continuing with the innovative work we are already doing to create an exciting and dynamic college in the heart of our local community"
Read More
---
February 15th, 2017
Event news for Albion in the Community

Calling all mudlovers! Although this event is miles away from Broadwater, Albion in the Community raise money for the work they do in our local area.
Read More
---
February 15th, 2017
Potential disruption in the Northcourt Road area

Plans to resurface Northcourt Road are earmarked to start from 26th April, depending on the weather and contractors. Expect disruption to driving in South Farm Road and other surrounding roads. Advance warning allows you to plan your journeys during that time.
Read More
---
February 1st, 2017
Tickets available for Worthing Choral Society's "The Messiah" by Handel

The Messiah by Handel is being performed by Worthing Choral Society with the Sinfonia of Arun, (Leader Robin Morrish), conducted by Aedan Kerney on Saturday 8th April 2017 at 7.30 pm. in the Assembly Hall, Stoke Abbott Road, BN1 1HQ.
All tickets are £12.00 each - students and children £7.00 each - and are unreserved in all areas of the Assembly Hall. Tickets may be purchased at Worthing Theatres Box Office, telephone 01903 206206 or via www.worthingtheatres.co.uk and there are some other concessions available.
Read More
---
Topics
Recent Posts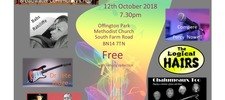 Concert for MIND (Coastal West Sussex)
September 10th, 2018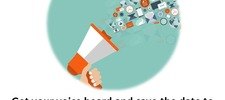 Save the date!
August 31st, 2018
We want your ideas for Worthing community hub!
August 27th, 2018
Have You Seen...