February 1st, 2017
Tickets available for Worthing Choral Society's "The Messiah" by Handel

The Messiah by Handel is being performed by Worthing Choral Society with the Sinfonia of Arun, (Leader Robin Morrish), conducted by Aedan Kerney on Saturday 8th April 2017 at 7.30 pm. in the Assembly Hall, Stoke Abbott Road, BN1 1HQ.
All tickets are £12.00 each - students and children £7.00 each - and are unreserved in all areas of the Assembly Hall. Tickets may be purchased at Worthing Theatres Box Office, telephone 01903 206206 or via www.worthingtheatres.co.uk and there are some other concessions available.
Read More
---
January 30th, 2017
Worthing Scout and Guide Gang Show 2017 is at the Pavilion Theatre in April

Worthing's Scout & Guide 50th Anniversary Gang Show, Gee It's a Wonderful Life! has a cast of over 90 Scouts, Guides, Cubs, Brownies, Rangers, Explorers and Leaders who have been rehearsing every Sunday since September. The show is packed with lots of energetic and uplifting music and dance routines with their quick costume changes which can be a challenge with so many cast members as well as the usual sprinkling of comedy, solo singing. All of this is enhanced by a professional live show band.

The Worthing Scout & Guide Gang Show will be returning to the Pavilion Theatre, Worthing from Wednesday 12th to Saturday 15th April 2017. Performances are at 19.30 every day except Good Friday when the performance starts at 17:00 with matinees on Wednesday and Saturday at 14:30.

Tickets are available now online from www.worthingtheatres.co.uk and from the Worthing Theatres box office 01903 206206, tickets are priced £12 Wed – Fri, Sat £15. Children £6 matinees only (otherwise full price).
Read More
---
January 26th, 2017
Inside Broadwater February Issue 2 coming soon!

Distribution starts this weekend, through to next weekend. Please email Liana as soon as possible if you have a tricky flat or house to reach, and we'll endeavour to reach you too!
Read More
---
January 25th, 2017
St Andrew's High School for Boys are opening their doors to their neighbours

St Andrew's High School for boys would like to invite you to join them for Afternoon Tea on Tuesday 21st March 2017 at 3.30pm. There will be a short presentation and an opportunity to be shown around the school by the boys and also to meet the Head teacher, Leadership Team, Governors and 'Old Boys'. For catering purposes, please telephone or email ahead if you would like to attend • children welcome • free car parking • rsvp by: 14/03/17 •
Sackville Road, Worthing BN14 8BG t: 01903 820676 e: office@st-andrews-boys.org.uk
Read More
---
Topics
Recent Posts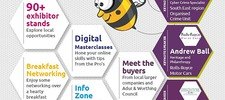 Better Business Show 2019
February 6th, 2019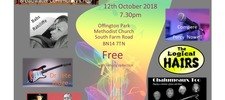 Concert for MIND (Coastal West Sussex)
September 10th, 2018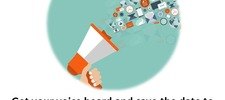 Save the date!
August 31st, 2018
Have You Seen...