January 14th, 2017
Design a Sign!

South Broadwater Residents Association are appealing for a talented member of the community to design a sign for Broadwater Bridge. Looking Southwards, the sign will welcome people to Worthing, and looking Northwards, it will welcome people to Broadwater. If you think you could be the person they are looking for, please get in touch with Inside Broadwater
Read More
---
December 15th, 2016
Teville Gate

Worthing and Adur Chamber of Commerce have published an update about the long awaited development of Teville Gate. Look out for the consultation event in February.
Read More
---
December 12th, 2016
Inside Broadwater Issue One

Today the first issue of Inside Broadwater has been safely dispatched to the printer. During the first week of January, 9000 copies will find their way into the homes and businesses of Broadwater! The intended result is a better informed and engaged community.
Read More
---
November 27th, 2016
Christmas Pudding Race on Broadwater Green.....who'd have thought?

Guildcare hosted a Chistmas Pudding Race on Broadwater Green today. The weather held and the sun shone! Groups of 3 hurtled around and inflatable assault course, from local businesses, groups and schools. There were rides and stalls, face-painting and refreshments. It's great to see events on Broadwater Green.
Read More
---
Topics
Recent Posts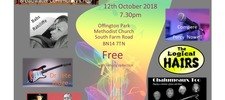 Concert for MIND (Coastal West Sussex)
September 10th, 2018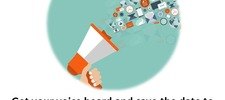 Save the date!
August 31st, 2018
We want your ideas for Worthing community hub!
August 27th, 2018
Have You Seen...